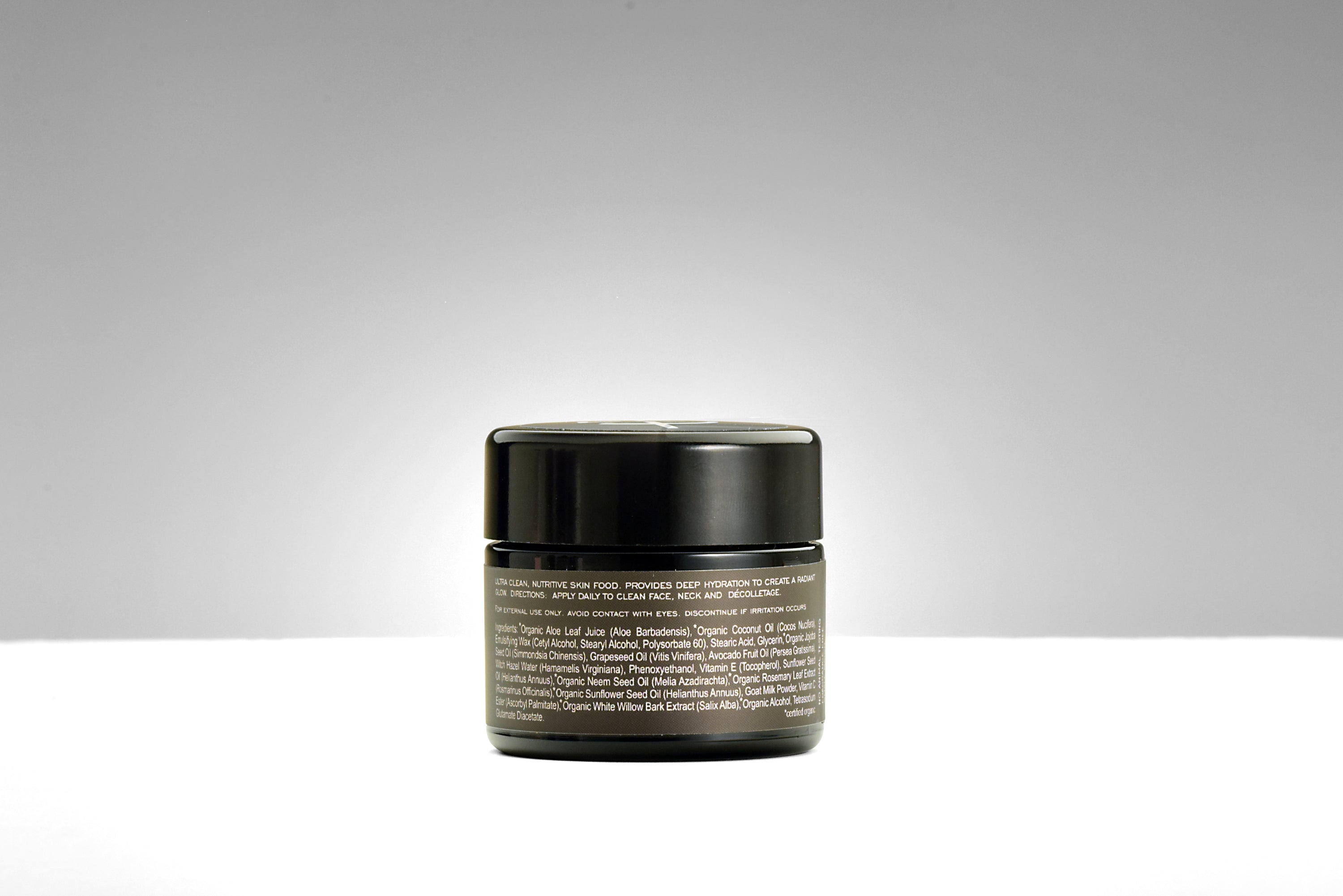 Goat Milk Hydrator Travel Size
Description
Key Ingredients
Our Mission
Goat Milk Hydrator (Customizable Moisturizer)
Goat Milk Hydrator feels so light and silky, but hydrates perfectly. It glides on silky smooth and absorbs deeply and completely leaving your skin feeling incredibly soft and balanced, but never greasy. 
Using the age-old sensitive skin-loving miracle of goat's milk, which is renowned for its soothing, calming and brightening properties, the Goat Milk Hydrator is perfect for all skin types, even sensitive and mature.  We intentionally did not add any fragrance or essential oils to keep it as pure and non irritating as possible.
The Goat Milk Hydrator is also easy to adjust to your specific skincare needs, even when you travel or have hormonal changes.  No need for lots of different products on your counter anymore!  Simply use your GMH and add a few drops of clean water to create a light lotion as needed.  Need more hydration? Pump it up by adding a few drops of Super Seed Oil or Rescue Hydrate, whichever suits your needs.  You will be amazed with how customizable this small batched nontoxic moisturizer really is!! 


Ingredient Super Stars
Organic Coconut & Jojoba Oil
Goat Milk
Grapeseed & Avocado Oil
Vitamin C & E
Neem Oil

LIV+GRACE SKINCARE'S Goat Milk Hydrator contains soothing organic aloe, hydrating organic coconut and jojoba oils, moisturizing grape seed and avocado oils, plus nourishing vitamin E and neem oils.

When applying the Goat Milk Hydrator over your facial oil or serum, please make sure you warm in your hands first before applying to your neck, décolletage and face. The organic coconut warms and makes an amazingly light, but rich hydrator perfect for most skin types.
Travel 10 ml: $28.00
We care about every ingredient in our skincare collection because we care about you. Each product and ingredient is carefully researched and vetted to be the cleanest and safest available. + Learn More
Our unwavering commitment to creating products that are both good for your skin and for the eco-system. We believe in full transparency—no greenwashing here! We strictly use ingredients that are a blend of clean science and clinically proven actives in therapeutic dosages. LIV + GRACE products contain well-researched, non-toxic ingredients to trigger the body's natural healing and protective processes. + Learn More
Write a review
Goat Milk Hydrator Travel Size